Thank you to our supportive sponsors!
The Belleville PTA is incredibly grateful for all the support the following companies have provided during the 2018/2019 school year.
Their generous contributions to some of our major events enables our fundraising to go further to improve the school environement for our children.
We could not do it without them!
---
Proud sponsors of the 2019 Summer Fair
---
Sponsors of the the 2019 Class Calendars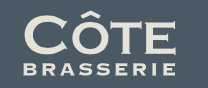 ---
Sponsors of the 2019 Summer Party

---
Sponsors of the Fun Run, Summer Fair and Year 6 Leaver's Disco
---
Sponsors on the 2019 Fun Run

---
Sponsors of the 2018 Christmas Tree Sale
---
Sponsors of the 2018 Film Nights and the 2019 Belleville's Got Talent
---
Sponsors of the giant slide at the Guardians of the Planet 2019 Summer Fair
---