Join the Belleville Family

Welcome to Belleville School. We are a friendly, supportive and successful school at the centre of our local community. Our children are happy and settled here. While we are a large school, we never lose sight of an individual child's experience and our focus on your child's wellbeing. We retained our Ofsted 'Outstanding' rating in March 2022 and are part of the Quality First Education Trust. We have a reputation for leading the way in educational development and a relentless drive for improvement, excellence and equality, delivering a quality first education to all the children in our care.
Deciding which school to send your child to is a very important decision. We welcome children from all parts of our local community and are ready and experienced to help your child settle in quickly, whether they join us in Nursery, Reception or in Years 1 – 6 where we do occasionally have places available. You can hear from our current children about their experiences of Belleville School here.
Children are happy and successful here, and achieve well beyond the national average. You can find out more about our Leavers' destinations after primary school here.
You can download a copy of the school prospectus here.
School Tours
Attending a school tour is a great way to find out more about our vibrant, inclusive and successful school. We offer regular small group tours for parents and carers interested in a place at Belleville as well as two larger open mornings each year. To find out more and book your place, please visit our School Tours page.
You can view our virtual tour here and also hear from our children about what it is like at Belleville.
How to apply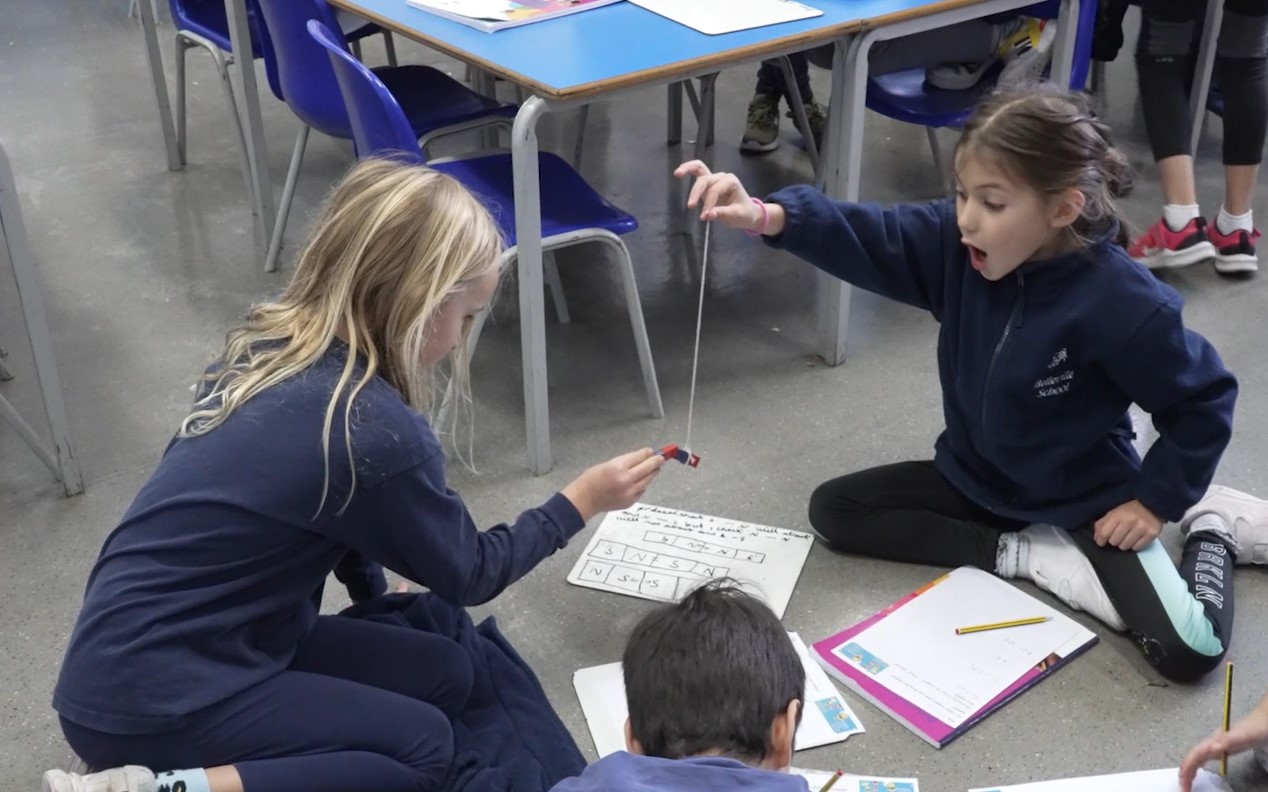 Belleville follows the agreed Wandsworth Borough Council procedures for admissions for Reception and Years 1 to 6. The closing date for Reception admissions for September 2024 is 15 January 2024. You can find out more through their Choose a Wandsworth Primary School brochure.
Applications for Nursery places are made directly to Belleville School. Our Admissions Policies are available on our Policies Page.
We look forward to welcoming you to Belleville!
I didn't get a place, how can I appeal?
If your child is refused a place at a school, you can appeal against the decision. We subscribe to Wandsworth Borough Council's admissions appeals service, which manages appeals on our behalf. Please visit Wandsworth Council's School admission appeals for the contact details of the appeals service, guidance notes, the appeal form and the current appeals timetable. You can also refer to information about appeals published by the government.