RECEPTION
Spring 1

Dear Parents/ Carers,
We hope you had a restful and enjoyable Christmas break after our busy Autumn 2 term. We are so proud of the children's many achievements last term, including their Christmas performance; we hope you enjoyed watching it as much as we have!
Topic
Our topic for this half term is 'Dinosaurs'. We have lots of exciting learning to look forward as part of this topic. We have provided an overview outlining what we will cover each week. Thank you for all your recycling contributions – these will be used for an exciting project where we will design, make and evaluate our own dinosaur models throughout the half term!
English
Children will be read a range of engaging texts to support them to develop their skills of making predictions, asking questions, clarifying and summarizing. Please see the below overview for the list of books.
Phonics
We will continue to learn Phase 3 phonics this half term, which includes vowel digraphs (two letters that make one sound) and many more Words to Learn. We will also be teaching the correct formation of capital letters alongside the ongoing correct formation of lowercase letters. It would benefit your child if you could follow this up at home, for example by identifying objects containing each of the sounds. We will continue to send home a 'sound book' for your child to keep at home so please look out for these in your child's book bag. Please ensure that your child completes their reading homework each week and brings their book bag with reading record and book into school every day.
Maths
This half-term our number work will continue with numbers to 15. We will also learn about positional language, time, pattern and problem solving.
Physical Development
Finally, just a reminder about when the children have PE. This half-term the children will have both indoor and outdoor PE and need to wear their PE kit to school on both days. Whilst the children are unable to dress themselves for PE at school, please encourage your child to be as independent as possible when dressing and undressing at home. Children being able to dress and undress without any adult assistance is something that we are required to assess the children against during the year as part of the Early Years Foundation Stage curriculum.
We greatly value your 'Big News from Home' sent through Tapestry and the children are always so proud to share their achievements in front of the class. These really help us to build a full picture of your child's interests and progress throughout the year in and out of school so please continue to send them in. Please speak to your class teacher if you still do not have access to your child's Tapestry journal.
Once again, thank you all for your continuing support.

The Reception Team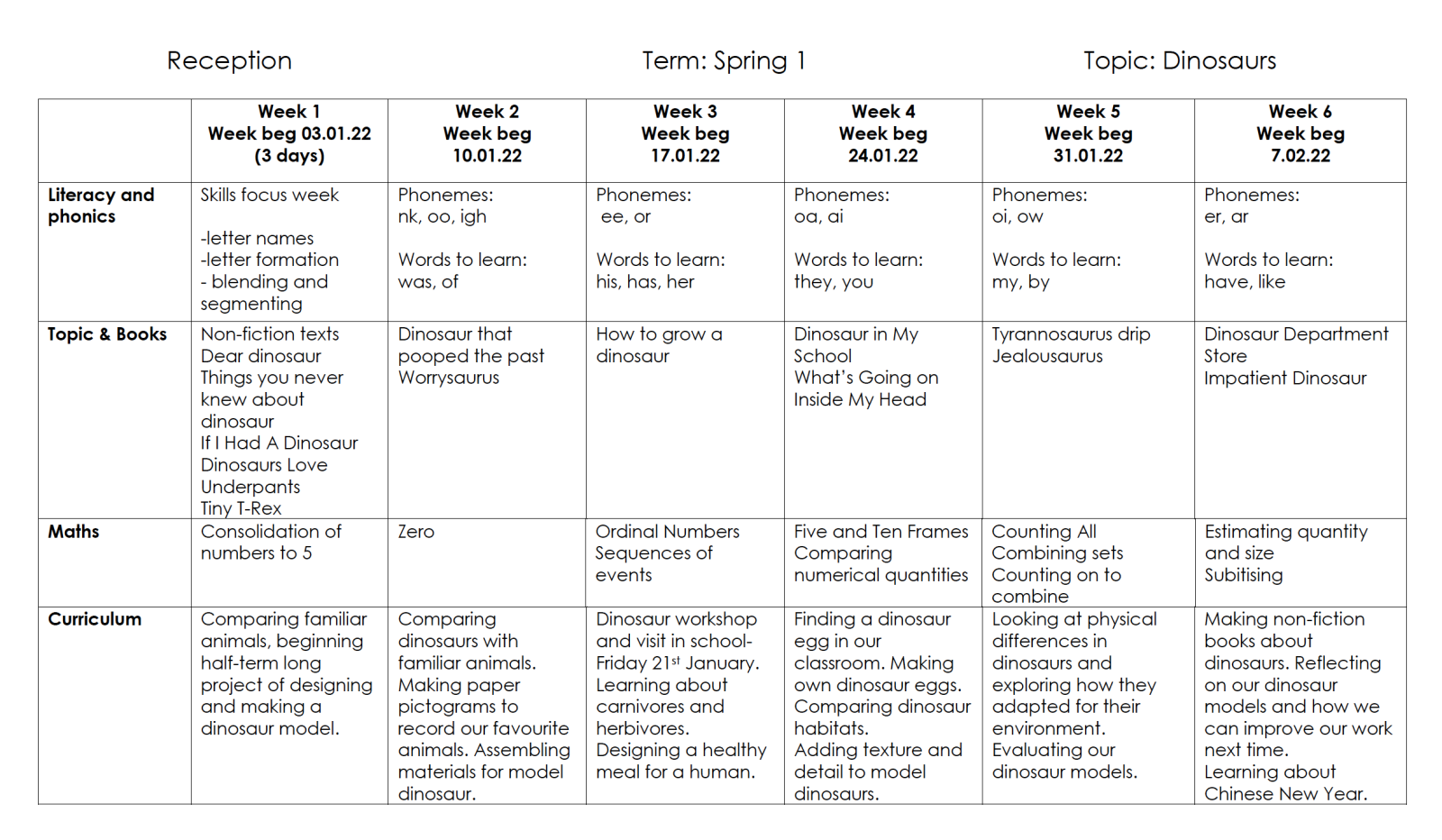 View the Phonics Parent Workshop