All Star Tennis Club
Before school tennis lessons, ideal for children who want to start or develop their tennis skills.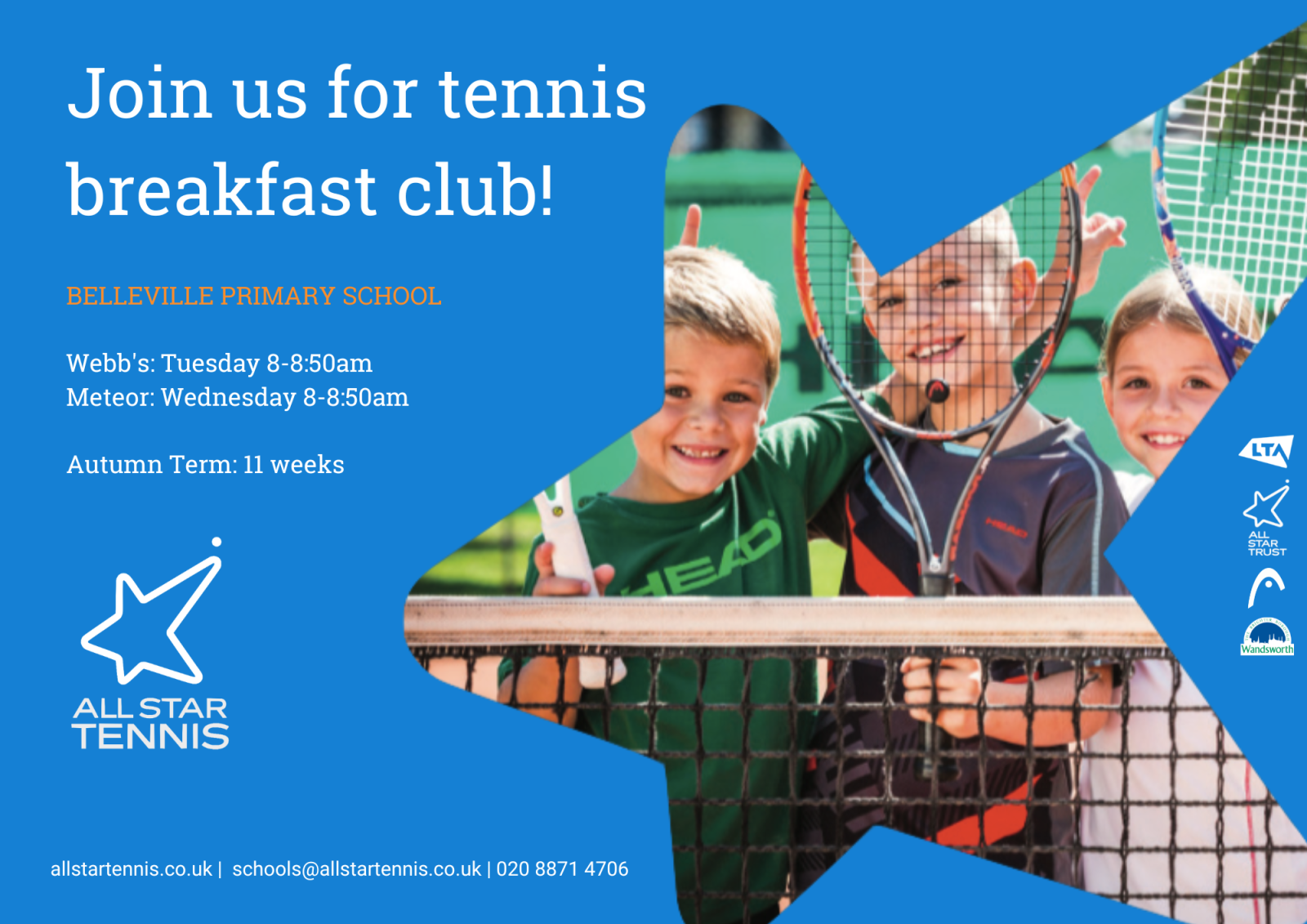 All Star Tennis clubs are all about learning the fundamentals and developing your technique and style in a fun environment. Whether you're just starting tennis or looking to fine tune your game, their professional team of coaches will guide you on your journey.
Webb's Road: Tuesday, 8am - 8.50am (Year 1 to Year 4)
Meteor Street: Wednesday, 8am - 8.50am (Year 1 to Year 4)
Autumn Term runs for 11 weeks (12/13 September to 28/29 November not including half term week) for £121 (£11 per session).
To book, please visit their website. For further information, contact schools@allstartennis.co.uk.