At Belleville, we are very proud that all children in Year 4 have the opportunity to learn an orchestral instrument and play in a musical ensemble, funded with kind support from Belleville PTA, and delivered by Wandsworth Music.
Children from Year 4 upwards can also take up individual paid music lessons with tutors from Wandsworth Music. All children wishing to continue their instrument are given the opportunity and support to do so, including significantly reduced lesson prices and bursaries for those receiving pupil premium funding. We currently offer tuition in Violin, Viola, Cello, Flute, Oboe, Clarinet, Saxophone, Baritone, French Horn, Trumpet and Trombone on both sites at Belleville. To find out more or to sign your child up for lessons, please use the QR code or link below.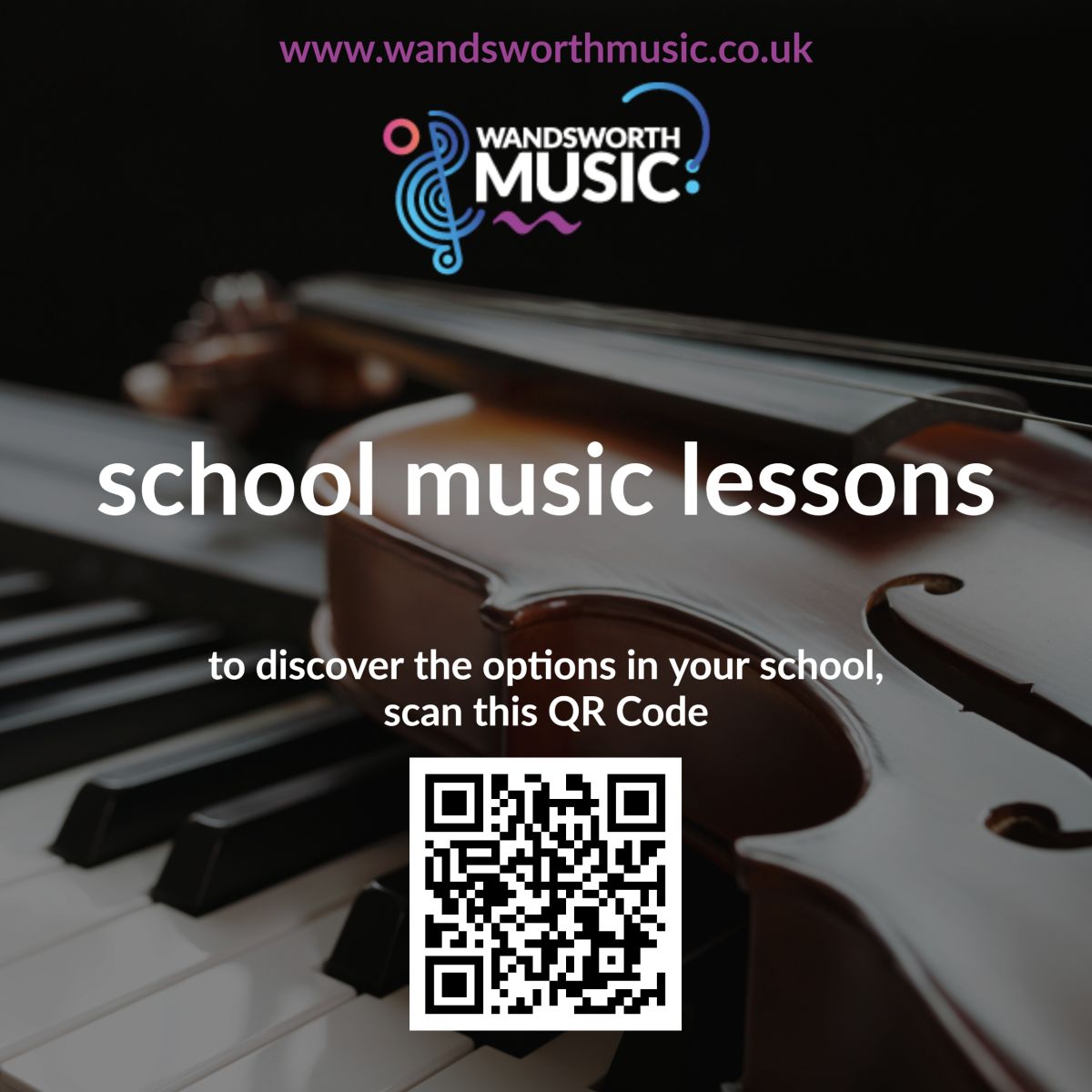 Belleville's School's specialist music teacher runs a number of ensembles, bands, keyboard tuition and choirs as extra-curricular clubs in addition to the music teaching offered in classes as part of the curriculum. For further information, please visit our clubs page for the latest schedule. It is also possible to have guitar lessons after school on Mondays (Meteor) and Wednesdays (Webbs) with a local guitar teacher. For further information, please visit out externally-run clubs page.
Wandsworth Music also offers a music academy for children interested in music on Wednesdays and Saturdays at Burntwood School. If you are interested, please visit their website below: