Curriculum
Our L.E.A.R.N. curriculum approach
Our curriculum is designed with excellence and equality at the core of all we do. Above is our curriculum statement, which was developed together with the other schools in our trust.
We firmly believe that "the quality of an education system (or a school) cannot exceed the quality of its teachers" and this principle is key to our school's approach. We invest significantly in recruiting, retaining and developing high quality teaching staff so that all learning in all our lessons is excellent for all children.
Our learning approach, our learning environments and our curriculum are organised with the children at the centre, so their experience at Belleville is of a rich, rewarding education where they achieve and succeed every day.
Belleville is a highly organised school, offering a carefully structured, broad and balanced curriculum. We keep an appropriate focus on the core subjects of English and Maths, whilst also ensuring that all children benefit from a rich and diverse range of topics. In this way we extend children's learning far beyond the requirements of the National Curriculum. Teachers work hard to ensure that the work is interesting, inspiring and challenging to all. Highly trained support staff provide additional classroom assistance throughout the school.
The explicit taught curriculum at Belleville is broad, balanced and rich in experiences and is carefully designed to ensure all children experience a breadth of education built on principles of excellence and equality. Knowing what excellence looks and feels like is critical and is what we use to inspire children. We have a high quality, relevant curriculum and use excellent resources and skilled teaching to challenge and inspire the learning of our children. In addition to this, in all parts of school life, in lessons and beyond, our implicit curriculum is critical in ensuring personal values and positive learning attitudes are promoted alongside that of academic excellence and achievements.
We believe that our school aims and values are fulfilled within our curriculum in both the implicit and explicit elements, so our children develop their full potential in all aspects of their learning and personal development.
Excellent Learners
We develop positive attitudes to learning throughout the school. The focus and collaboration in every lesson is something visitors often remark on when they come to Belleville.
From the youngest classes and throughout the school, we teach the children what it means to be an "excellent learner" and how to work with each other through co-operative learning structures.
The Belleville Excellent Learners approach ensures clarity in how learning is talked about across subjects and ages. These attitudes are valued as a key part of learning success and are taught and promoted from Nursery to Year 6.
"I haven't come here to work I have come here to learn"
"I like it when I can talk through my ideas first."
"I did not give up today…that made me proud of myself"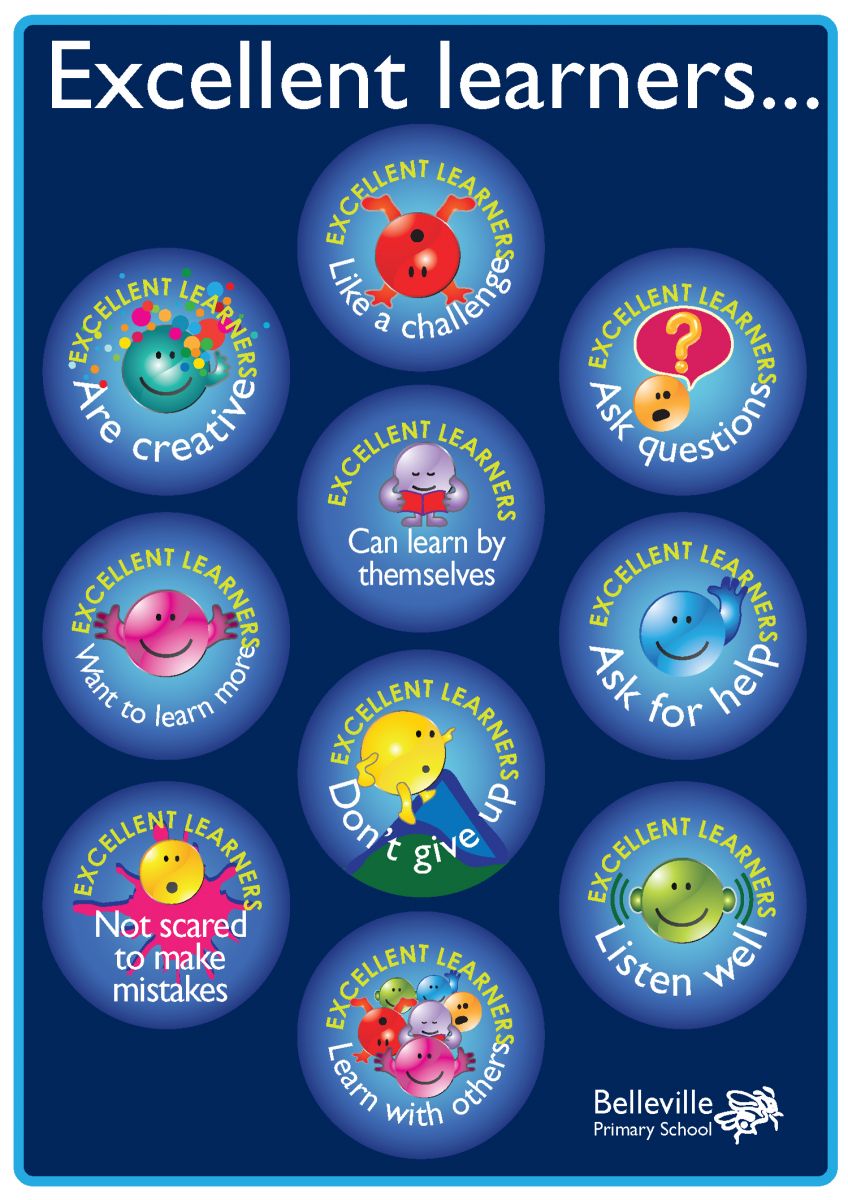 Curriculum Design
We place high value on the academic achievements and the importance of children to be literate and numerate to maximise their life chances beyond primary school. Our curriculum is clearly structured to ensure every child is developing their core skills, experiencing a broad and rich curriculum and do so alongside building excellent personal, social and emotional skills.
The breadth of skills and ambition for children is built into the curriculum with excellence our aim in all subjects. The school builds experiences which will develop children's skills and knowledge in all areas of learning incorporating the academic, physical, artistic, linguistic, scientific and technological.
Our subject-focussed curriculum sits within our implicit curriculum where our aims, and values and attitudes to learning permeate all we do.
Overlapping of skills and content ensures coherence in learning takes place where appropriate and relevant and for example computing may be using content from Geography work or poetry be inspired by work done in history. Our local context in Battersea, London inspires many aspects of our curriculum as does the exciting, diverse community around and within our school.
Early Years
Our Foundation Stage (nursery and reception) provides a stimulating environment which encourages independence and a real motivation to learn. Children quickly develop the independence and confidence to learn and interact with others. The classrooms and outdoor areas have excellent resources to promote learning. Early reading and writing skills are taught in an effective and engaging way and children achieve extremely well in all areas by the end of the Foundation Stage.
From Year 1 to Year 6 children receive subject specific lessons in:
English
Mathematics
Science
History
Geography
PSCHE
Religious Education
Design Technology
Computing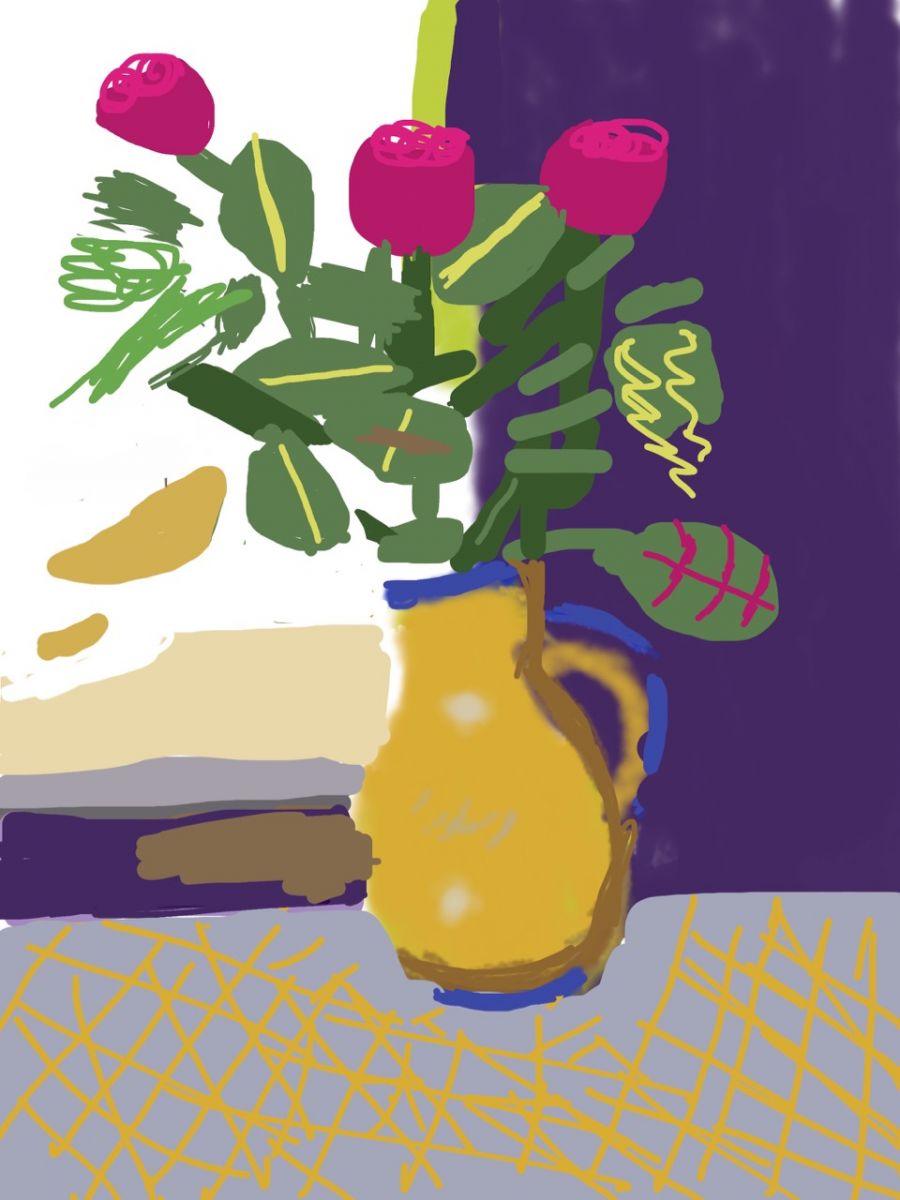 Specialist Teachers teach many aspects of the curriculum including:
Music
Dance
Art
Computing
Modern Foreign Languages
PE
Games
Gymnastics
Swimming