MUSIC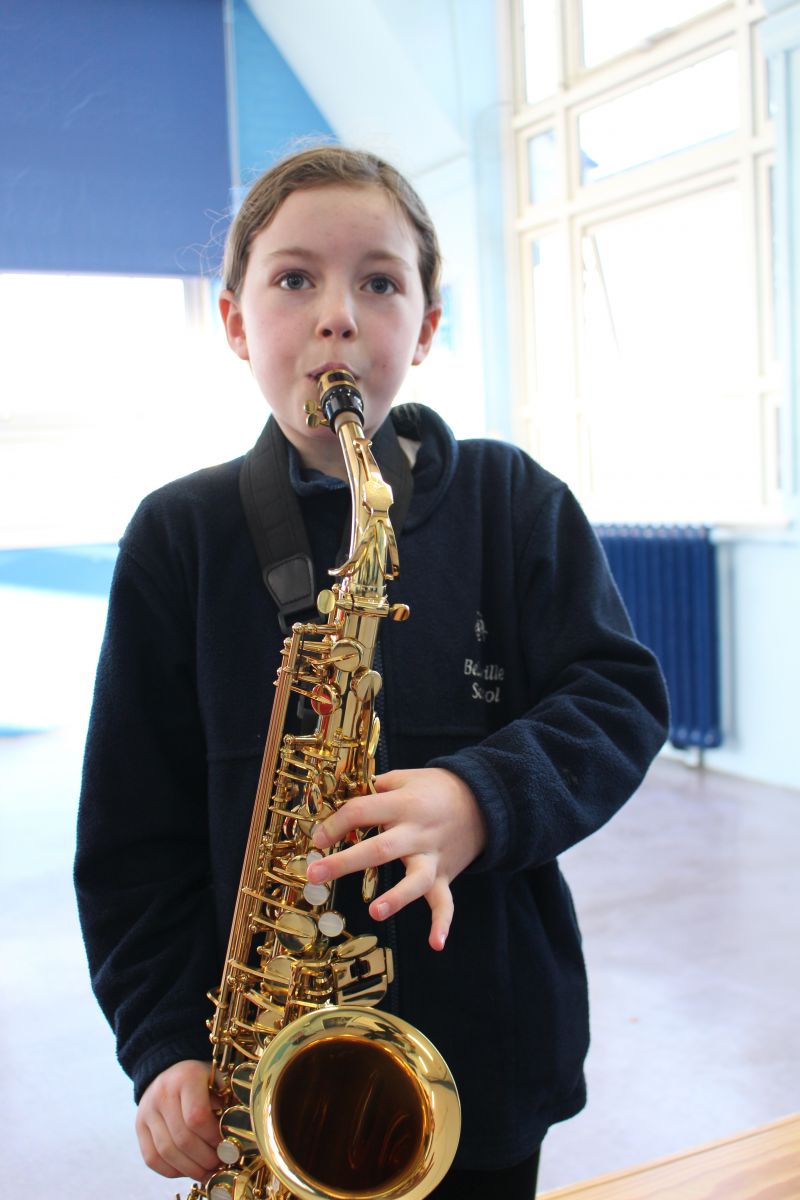 Music allows children to develop artistic, creative and performance skills and these are taught both in use of the voice and instruments, individually and in ensembles. We promote and teach the appreciation of music in all its diversity, culture and history and also learn how to use appropriate music technology.
Music is taught weekly for all children. Year 1 to 6 children receive specialist music teaching during the year. Children develop musical knowledge and skill in half termly or termly units of work which focus on a core element of the curriculum.
The core elements of our music curriculum are:
Music appreciation: Children listen to and discuss a wide variety of music from different genres, helping them develop their musical vocabulary and their understanding of music history, as well as their general ability to review, discuss and debate. In year 5 this is doen using the BBc ten pieces where children explore different types of music every term.
Composition: Children experiment with sounds, and improvise and compose music for a range of purposes, on their own and with others
Use of voice: Children learn to sing and use their voices expressively and creatively, with increasing confidence and control.



Instrumental skills: Children learn to play different instruments. All children learning to use percussion, keyboards and xylophones in years 1, 2 and 5. In year 2 children learn to play the ocarina and read rhythm notation. In Year 3 children learn to play the recorder and read music notation. In Year 4, all children have the opportunity to learn an orchestral instrument during curriculum time for a full academic year and work towards ensemble performances. Our children are learning: Violin, Cello, Baritone Horn, Trumpet, Trombone, French Horn, Clarinet, Flute and Saxophone. In year 6 children learn to play the Djembe drums.
Use of technology: Children are taught to use technology appropriately to help develop musical ideas. They use programs such as Garage Band to develop their creativity, working on composing their own music, recreating motifs and learn to using Live band and Live Loops.
Use of voice: In music children learn how to sing in unison, round and simple harmonies and put on performances at Christmas. Year 6 and year 1 enjoy being part of a singing project where put on a concert to families at the end of the spring and summer term.
We are proud that:
Our excellent, bespoke Year 4 orchestra programme is led by tutors from Wandsworth Music Service and is heavily supported through generous funding from the PTA. Year 4 are taught in groups of 10 either a brass, string or woodwind instrument by a specialist instrumental tutor, culminating in a 120 piece orchestra concert.
We organise a variety of other events each year to which families are invited, including end of term and Christmas concerts, choir concerts, orchestra concerts, bands, ensembles concerts, and performances for specific year group singing projects.
We are fortunate to have excellent resources to support music teaching, including piano keyboards, Djembe drums, macbooks and ipads.
After a year's tuition in school, peripatetic lessons can continue beyond the school day, either individually or in small groups. All children wishing to continue their instrument are given the opportunity and support to do so, including significantly reduced lesson prices and bursaries for those receiving pupil premium funding.
We run popular music clubs, such as choir, orchestra and school band, recorder & woodwind/Brass ensemble, learning to play the piano/keyboard. Private paid lessons are also available beyond the school day individually for a wide range of instruments. Full details can be found on the clubs page.
Download the Belleville Primary School Music Overview
Download the inteview with Sarah Atherton, Head of Juniors, for Wandsworth Music